Careers Available
(Our job opportunities change so please check back again if you do not find what you are looking for.)
Senior Personal Banker
Are you an experienced Personal Banker? Does your customer service experience include consumer lending, IRAs, and HSAs? If you said yes, we would like to talk to you!
We're looking for at least three years of previous banking experience that includes the items listed above plus more combined with a continuing motivation to learn. Advanced knowledge of business accounts and wires a plus.
Our customers expect exceptional customer service while helping them to meet their financial needs so we can build positive professional relationships along the way. Our Personal Bankers handle a variety of customer requests. At Bank of Prairie du Sac, we strive to make decisions that best serve our customers while balancing the needs of the bank. We are a strong community bank that offers stability to both customers and employees.
A willingness to work 2-3 Saturday mornings per month is a must. Bi-lingual (English/Spanish) a plus.
Deposit Operations Services Representative
This job will allow you a new opportunity to use your analytical, accounting, and administrative skills. We are looking for a highly motivated self-starter who shows attention to detail and is well organized. The ability to prioritize demands and communicate with co-workers and customers is expected. You'll use computer and imaging technologies, balance accounts, complete electronic data retrieval, interpret findings.
Strong computer skills, math skills, and the ability to follow detailed procedures are expected. Related bank experience preferred but not required. A positive attitude and the willingness to adapt in a dynamic environment is a must.
Opportunity
We have built a great place to work so our employees can help us continue our promise to do what is right. (You can learn about what sets Bank of Prairie du Sac apart here.)
A deep commitment to our employees, our community, and our customers has been our formula for success for more than 100 years. We are focused on building lasting relationships with customers, which continue long after an account is opened.
A position at Bank of Prairie du Sac offers many opportunities, including:
Doing your best work
Making a difference for our customers
Growing professionally
Earning competitive wages
Enjoying outstanding benefits
Achieving Excellence
Bank of Prairie du Sac is consistently rated 5 Stars by Bauer Financial for our financial strength and stability. We were recognized as a Top Workplaces employer in 2019 and 2020. Our dedication to growth earned us the Thrive Award in our local community because we encourage staff to network, volunteer, and continue learning.
Serving Our Community
Supporting the community is part of who we are. We stay engaged throughout the year, hosting events like Shred Fest, Dairy Day, and our Christmas Open House. Our employees volunteer for local nonprofit organizations, serve on their boards, deliver meals to the homebound, and teach financial literacy to students of all ages.
Employee Benefits
Our promise to do what is right includes taking care of our employees. We offer both traditional benefits and fun activities to help support and engage our team.
Traditional Benefits
Medical, dental, and vision insurance
Life insurance for employee, spouse, and children
Accidental death and dismemberment insurance
Short- and long-term disability
Supplemental insurance options
Flexible spending account
401(k) plan and profit sharing
Discretionary bonuses
Paid vacation, sick time, and personal time
Paid holidays
Continuing education/tuition reimbursement
Pet insurance
Personal accident insurance
Additional Perks
Free or reduced fee banking services
Casual Friday/Saturdays
Employee appreciation gifts and prize drawings
Casual dress days to fundraise and raise awareness for local causes
Blood drive donation time
Employee appreciation events, such as bowling, picnics, and an annual holiday party
Halloween and ugly sweater contests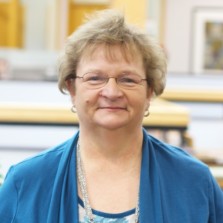 Equal Employment/Affirmative Action Commitment
Bank of Prairie du Sac values and encourages a diverse work environment. We have been — and will continue to be — an equal opportunity employer. We work hard to exceed our customers' and employees' expectations. By supporting a respectful workforce, we believe our team is among the best. To assure full implementation of our equal opportunity policy, we monitor our employment practices to ensure that:
All recruiting, hiring, training, promotion, compensation, employment, etc., programs are accessible to all persons on an equal opportunity basis without regard to race, creed, color, religion, sex, age, sexual orientation, gender identity, national origin, disability or veteran status, or other protected characteristic.
Employment decisions are based on the principles of equal opportunity and affirmative action.
It is the policy of Bank of Prairie du Sac to take positive action in the employment of qualified minorities, women, individuals with disabilities, and veterans. We have made a strong commitment to equal opportunity and affirmative action and all employees are expected to support this commitment.
Bank of Prairie du Sac is an equal opportunity/affirmative action employer and encourages all qualified candidates to apply. If you are an individual with a disability and require a reasonable accommodation to apply for employment or navigate our website, please contact us by phone at 608.643.3393 or by email at cyanke@bankpds.com.
Uniformed Services Employment & Reemployment Rights Act
Employee Rights to Collective Bargain and Organize
Job Safety & Health Protection
Pay Transparency Non-discrimination Poster (English)